Rice grain aluminum plate
Author :frank   Time:2021-09-03
Guide :
Rice grain aluminum plate is used for non slip stairs and floors. The aluminum grid plate has a rough matte surface, a raised pattern (lentil, willow leaf or diamond pattern) on the sheet surface, and the shoals are at an angle to each other
Rice grain aluminum plate is used for non slip stairs and floors. The aluminum grid plate has a rough matte surface, a raised pattern (lentil, willow leaf or diamond pattern) on the sheet surface, and the shoals are at an angle to each other. These shoal patterns make the board have the main characteristics of anti-skid. Our checkerboard has different thickness, plate size and convex pattern, and the thickness does not consider the height of the protrusion.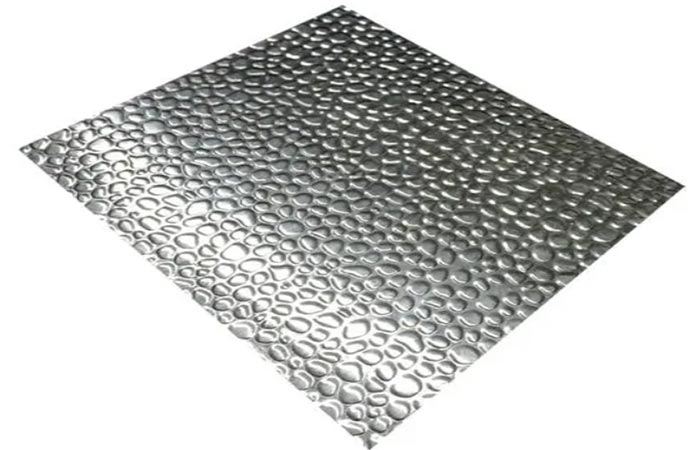 Rice grain aluminum plate  
According to the raised pattern, rice grain aluminum plate is subdivided into the following types: diamond pattern, willow leaf (2 and 5) and lentil pattern.   
Rice grain aluminum plate details:  
Material: aluminum alloy plate with mill or polished surface.  
Thickness: 1.2mm-10mm.  
Width (mm): 600100012001501800 mm.  
Length (mm): 120015020003000, maximum 6000mm.  
Pattern: diamond pattern, willow leaves (2 and 5), lentil pattern.  
features  
High slip resistance, raised pattern helps prevent slipping.  
Strength and durability, 20 to 100 years of service life.  
The highest corrosion resistance and rust resistance, even exposed to harsh environment.  
Light weight, beautiful appearance, high flexibility and fast installation.  
Apply  
Rice grain aluminum plate has the characteristics of anti-skid, anti-corrosion and light weight, and is widely used in the following fields:   
1. Non slip stairs and walkways.  
2. Lifting device ladder.  
3. As the anti-skid floor of the production workshop.  
4. Used for making wall panels, ceilings and various baffles.  
5. As an element for adjusting cars, commercial food trucks, freight trucks, tractor trailers, residential box trailers, emergency vehicles), covering insulated trucks and cold storage rooms.  
6. Making furniture.  
7. In the construction of the fence.
  The surface areas of rice grain aluminum plate have a large number of ripples and are perpendicular to each other. This structure greatly increases the coefficient of friction and reduces the risk of falling. As a multifunctional material suitable for internal and external work, it has excellent anti-skid protection and can resist all kinds of injuries.