6061 T6 aluminum tread diamond plate
Author :frank   Time:2019-08-08
Guide :
6061 T6 aluminum tread diamond plate , also known as checkered aluminium sheet, refers to the 6061 T6 aluminium alloy sheet with raised or depressed lines pressed on the surface of the aluminium sheet. The characteristics of the pattern alu
6061 T6 aluminum tread diamond plate, also known as checkered aluminium sheet, refers to the 6061 T6 aluminium alloy sheet with raised or depressed lines pressed on the surface of the aluminium sheet. The characteristics of the pattern aluminium sheet are high hardness, durability, easy welding, corrosion resistance, etc. The most important feature of the aluminium tread diamond sheet is that it has anti-skid property and can play a better anti-skid role, so it is widely used in ramps and buildings. Stairs, anti-skid flooring boards, decorative boards and other fields.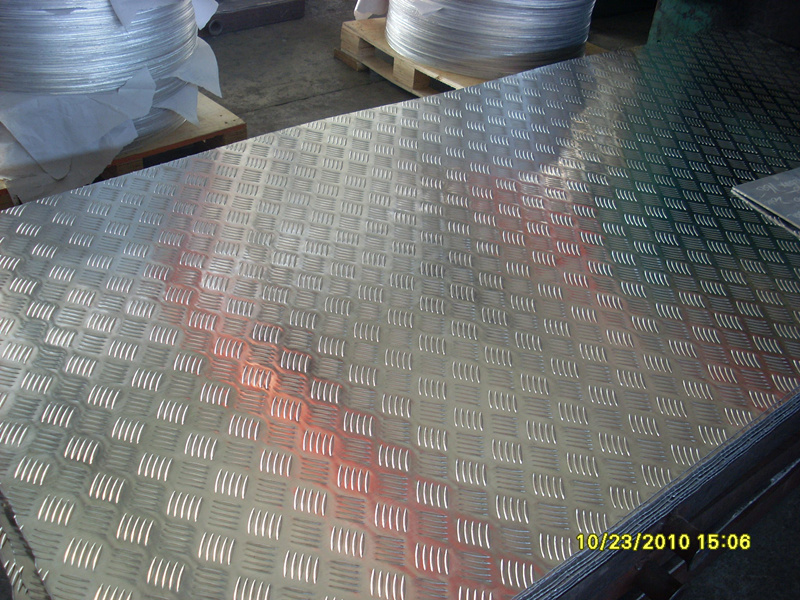 Henan Signi Aluminium Co., Ltd. mainly produces 1-5 ribbed pattern aluminium sheets. Its alloy range mainly includes 1xxx3xxx and 5xxxx series sheets. Among them, 3003 and 6061 alloys are the most common pattern aluminium sheets. The thickness of aluminium tread diamond sheet plate is 1.2-7.0 mm, the width is 100-2600, and the length is 500-16000 mm. All products conform to national standards and international standards such as AMS and JIS. We can customize all kinds of specifications for you according to customers'needs. The surface of aluminium tread diamond sheet plate is composed of 1-5 raised ribs. Because of its easy cleaning and high brightness, it has been widely used in the field of architecture, especially decoration.
 
3003H22/24 aluminium tread diamond sheet plate  has strong corrosion resistance and easy forming, while 6061 T6 aluminium tread diamond sheet plate is famous for its high strength, durability and skid resistance. In terms of hardness, 6061T6 aluminium alloy after heat treatment is higher than 3003, so it is widely used in areas requiring higher hardness and durability, such as ramps, staircases, anti-skid boards and so on, with unique advantages. Because of the reasonable price, high ductility and strong mechanics, aluminium tread diamond sheet plate  is widely used in industrial and interior decoration fields. In addition, decorative aluminium sheet is also very suitable for building fields such as flexible floor and structural materials with high safety.
 
The anti-skid aluminium plate is mainly composed of five-bar pattern aluminium plate and diamond aluminium plate. The surface of aluminium sheet is processed by pressure to form concave and convex ribs, which can play a good anti-skid effect. It has a larger application space in exhibition stand, floor, warehouse and refrigerated floor. Beauty category: Important include rhombic pattern aluminum plate, five ribs pattern aluminum plate, orange peel pattern aluminum plate, hemispherical pattern aluminum plate and many other series, often used in packaging, played a certain aesthetic effect.
 
Our company can produce and process, and can customize all kinds of patterns according to your requirements. We have the ability to process dies, and can develop all kinds of patterns for customers.