Aluminium floor plate
Author :frank   Time:2021-08-16
Guide :
According to the different aluminum floor plate patterns, it can be roughly divided into: Aluminum diamond checker plate sheet; 5 bar aluminum checker plate sheet; 3 bars aluminum tread plate。 The diamond pattern plate is mainly used for
(1) According to the different aluminum floor plate patterns, it can be roughly divided into: Aluminum diamond checker plate sheet; 5 bar aluminum checker plate sheet; 3 bars aluminum tread plate。 The diamond pattern plate is mainly used for packaging pipes or external packaging.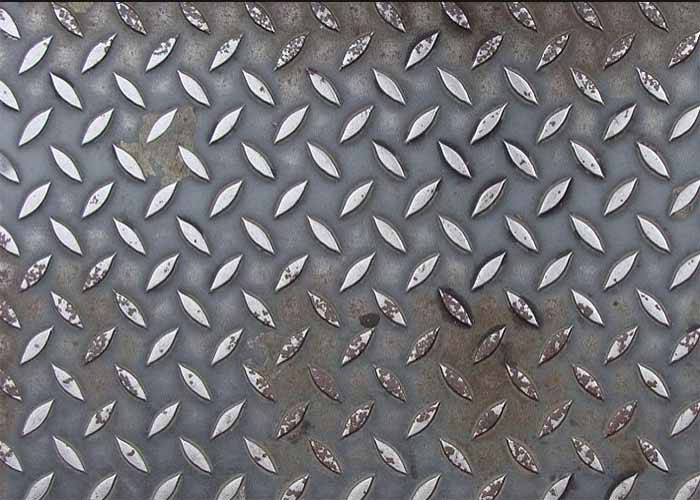 Aluminium floor plate
(2) According to different pattern aluminum plate alloys, it can be divided into:
1. Ordinary pattern aluminum plate: it can adapt to cold storage, floor, outer packaging, etc. with low price.
2. Aluminum magnesium alloy checkered plate: it is generally used in ships, carriages and other humid environments, because it has good corrosion resistance and rust resistance, high hardness of aluminum plate and certain load-bearing capacity.
3. Aluminum alloy checkered plate: also known as antirust aluminum plate, its strength is slightly higher than that of ordinary aluminum alloy checkered plate, and has certain antirust performance. It is mainly used in truck models and cold storage floors.
Aluminum floor plate is generally used in cold storage, carriage and ship cabin bottom. This series of aluminum plate does not need to be suspended, so it is not necessary to choose anti-skid aluminum plate with high thickness and high hardness. The anti-skid aluminum plate has excellent rust and corrosion resistance.
Characteristics of aluminum floor plate
1. Good sealing performance: the selected sealing materials have good waterproof, elasticity and durability. In terms of profiles, the fixed grooves of the sealing strip are completed together in the extrusion process, which greatly strengthens the tightness.
2. Beautiful appearance: aluminum floor plate can produce various colors after electrochemical treatment. Different colors make the room more hierarchical in the decoration of indoor and outdoor houses. It can also be oxidized to make its surface more smooth and shiny.
 
3. Light weight and high strength: aluminum floor plate is light and easy to use, because its section has strong bending resistance and durability, and is widely used in doors and windows.
 
Strong corrosion resistance: aluminum floor plate is easy to use and does not need painting, because its oxide layer will not fade and fall off。