Aluminum tread plate suppliers
Author :frank   Time:2022-01-19
Guide :
Aluminum tread plate is made of aluminum plate through external mechanical processing. It is rolled on the basis of aluminum plate with a roller press. The surface of the aluminum plate forms a protruding pattern. The common pattern of patte
Aluminum tread plate is made of aluminum plate through external mechanical processing. It is rolled on the basis of aluminum plate with a roller press. The surface of the aluminum plate forms a protruding pattern. The common pattern of patterned aluminum plate has one rib, two ribs, and three ribs. , Five ribs, orange peel embossed aluminum plate, etc.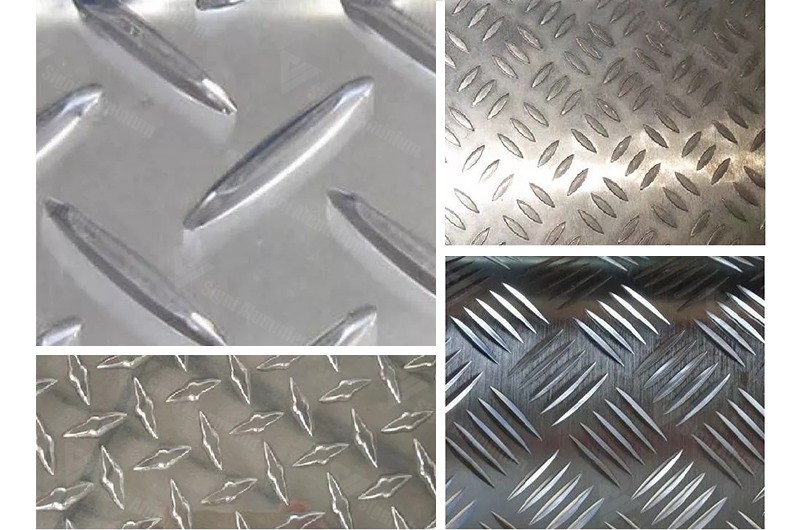 Aluminum tread plate suppliers
The aluminum tread plate supplied by Aluminum tread plate suppliers has become a very popular decorative material because of its beautiful and rich patterns such as diamonds, wicker and compass on the surface. Widely used in non-slip stairs/floors, trailer beds, garage/gym siding and floors.
At present, Signi Aluminum pattern aluminum plate products are mainly 1, 3, 5, and 6 series aluminum alloys, representing products 1060, 3003, 5052, and 6061. As one of the outstanding aluminum tread plate suppliers, Signi Aluminum has been deeply involved in the aluminum processing industry for more than 20 years. It is a large-scale joint-stock enterprise integrating scientific research, production and sales. , 8 series products. The company's products occupy the domestic market with high-quality quality and perfect after-sales service, and the products are exported to North America, Europe, and overseas markets such as Southeast Asia and the Middle East.