slipnot aluminum tread diamond plate
Author :frank   Time:2019-04-22
Guide :
Slipnot aluminum tread diamond plate generally includes aluminum diamond plate and five bar aluminum tread plate , all of which have anti-skid ability. The slipnot aluminum diamond plate is mainly used for anti-skid of ground or working pla
Slipnot aluminum tread diamond plate generally includes aluminum diamond plate and five bar aluminum tread plate, all of which have anti-skid ability.

The slipnot aluminum diamond plate is mainly used for anti-skid of ground or working platform. At present, the pedal is widely used, and the anti-skid of carriage and ship silo bottom is also widely used. The surface is divided into bright surface and ordinary surface. Slipnot aluminum diamond plate is the most widely used aluminium pattern board. It has beautiful appearance and good anti-skid effect. It is widely used in many industries and occasions. After embossing, the surface has excellent pressure and anti-skid performance. It is often used in anti-skid boards of various mechanical equipment platforms, stair pedals, container anti-skid boards and so
on.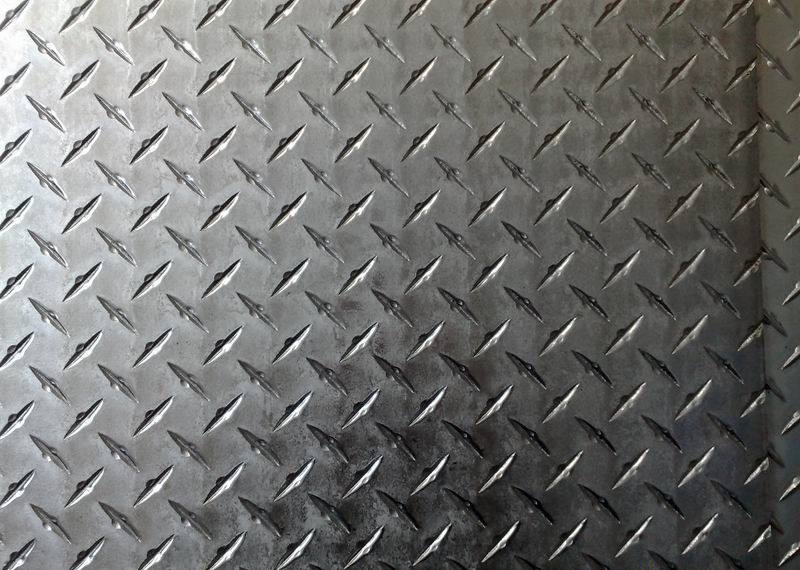 Floor with five bar aluminum tread plate, has good anti-skid ability, and is widely used in building floor platform design and so on. Because the patterns on the surface of the aluminium board are arranged in parallel according to five convex and concave patterns, and the angle between each pattern and other patterns is 60-80 degrees, this floor pattern board has excellent anti-skid performance. This kind of pattern board is usually used as anti-skid material in China, which has good anti-skid effect and low price.
 
Henan Signi Aluminum provides slipnot aluminum tread diamond plate and stamping board processing, which can process pattern: diamond aluminum plate, five bars aluminum tread plate; since 2000 T stamping processing equipment, two sets, three embossing equipment, can process plate thickness 0.8-8 mm, the maximum width of processable plate 1500 mm, the minimum length 1900 mm. Henan Signi Aluminum Co., Ltd. provides stamping and stamping finished products, as well as one-stop stamping and stamping services.