Aluminium checkered floor plate
Author :frank   Time:2021-09-18
Guide :
Aluminum checked floor plate is an aluminum product that forms various patterns on the surface after calendering on the basis of aluminum plate. It has anti-skid effect and is widely used. The typical usage is to make anti-skid base plate an
Aluminum checked floor plate is an aluminum product that forms various patterns on the surface after calendering on the basis of aluminum plate. It has anti-skid effect and is widely used. The typical usage is to make anti-skid base plate and anti-skid step ladder, or it is used in packaging, architecture, curtain wall, etc.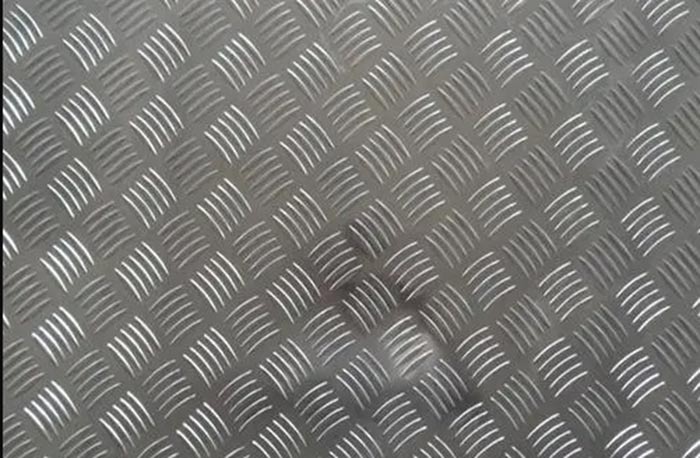 Aluminium checkered floor plate
Aluminum checked floor plate is one of the advantageous products of signi aluminum. The main products of patterned aluminum plate are 1xxx series, 3xxx series, 5xxx series and 6xxx series aluminum alloy plates. Signi aluminum can produce one rib (also known as pointer or gem patterned plate), two ribs, three ribs and five rib patterned plate. Patterned aluminum plate is widely used in anti-skid floors for buildings, vehicles and ships Decoration and other fields. Excellent product quality makes signi aluminum's patterned aluminum plate popular in domestic and foreign markets
The aluminum checked floor plate produced by signi aluminum has novel structure and good anti-skid effect. The introduction of advanced grinder equipment ensures that the work roll on the rolling mill can be ground regularly and carefully, so that the rolling equipment can operate accurately and improve the product surface quality. The finished product has light weight and excellent durability. The mass per square meter is about 7kg, its tensile strength reaches 200N per square millimeter, the aluminum plate has high elongation, the relative elongation is higher than 10%, can withstand high bending without breaking, and has good toughness.
Aluminum checked floor plate performance advantages:
A: The product has high surface gloss and no visible defects.
B: The on-line quenching line not only ensures the product quality, but also greatly shortens the production cycle and improves the processing performance of patterned aluminum plate.
C: High strength, excellent corrosion resistance and good weldability.
D: Good formability, easy processing, anti-skid and moisture-proof.
Alloy
Temper
Thickness(mm)
Width(mm)
Length(mm)
1060
H112, H114、T6
1.5-8.0
100-1850
500-16000
3003
5052、5754
6061、6063、6082