aluminum tread plate for trailer
Author :frank   Time:2020-10-19
Guide :
Aluminum tread plate for trailer is widely used in non-slip flooring, decoration and decoration fields such as construction, vehicles, ships, etc. The product quality makes Signi Aluminums aluminum tread plate very popular in the aluminum m
Aluminum tread plate for trailer is widely used in non-slip flooring, decoration and decoration fields such as construction, vehicles, ships, etc. The product quality makes Signi Aluminum's aluminum tread plate very popular in the aluminum markets. Among them, the aluminum tread palte for trailer produced by the company has a market percentage of of 50-60% in the  American market.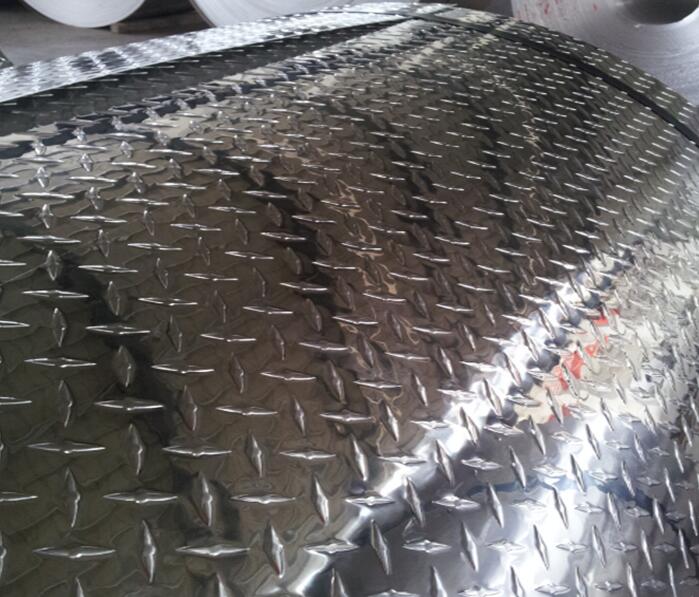 Aluminum tread plate for trailer can reduce the risk of slipping. Aluminum tread plate is generally used on floor of truck and trailer. Most of them are used in alloys: 3003, 5005, 5052, 5083, 6082, 6061.
 
Due to personnel activities and mechanical operations, the trailer floor is often subject to trampling friction and rolling wear, and is susceptible to various oily, acid-alkaline media pollution, frequent scrubbing, etc., so it is required to make aluminum diamond plate for trailer floor materials with good Slip resistance, abrasion resistance, and corrosion resistance.
 
 

Alloy
1 series
3 series
5 series
6 series
Typical alloy
1100、1060
3003
5052、5754
6061、6063、6082
Temper
H*2、H*4、T4、T6
Thickness(mm)
1.2-8.0
Width(mm)
100-1850
Length(mm)
500-16000