aluminium checker plate price
Author :frank   Time:2020-12-14
Guide :
Henan Signi Aluminum has a complete series of aluminium checker plates, such as aluminum diamond plate, two-bar aluminum checker plate, three bar aluminum plate, and five bar aluminum plate. Aluminium checker plate price of various grades, s
Henan Signi Aluminum has a complete series of aluminium checker plates, such as aluminum diamond plate, two-bar aluminum  checker plate, three bar aluminum plate, and five bar aluminum plate. Aluminium checker plate price of various grades, specifications and patterns
All can be provided at any time.
 
In the same alloy series, the price of aluminum checker plate is about 42-112 dollars higher than that of ordinary aluminum plate. Aluminium checker plate, as the name implies, is that ordinary aluminum plate undergoes an embossing surface treatment process, and at the same time makes the surface present a variety of patterns, such as diamonds, two bars, three bars, big five bars, small five bars, etc., at this time it is also called embossed aluminum Diamond plates, aluminum tire panels, aluminum grid plates, but most of them are aluminum tread metal plates. In daily life, bearing the price of high cost-effective patterned aluminum sheet, as well as strong decoration and practicality, aluminum checkered sheet has become an ideal material for non-slip flooring, decoration and other fields such as construction, vehicles, ships, etc., and has received the market Favor.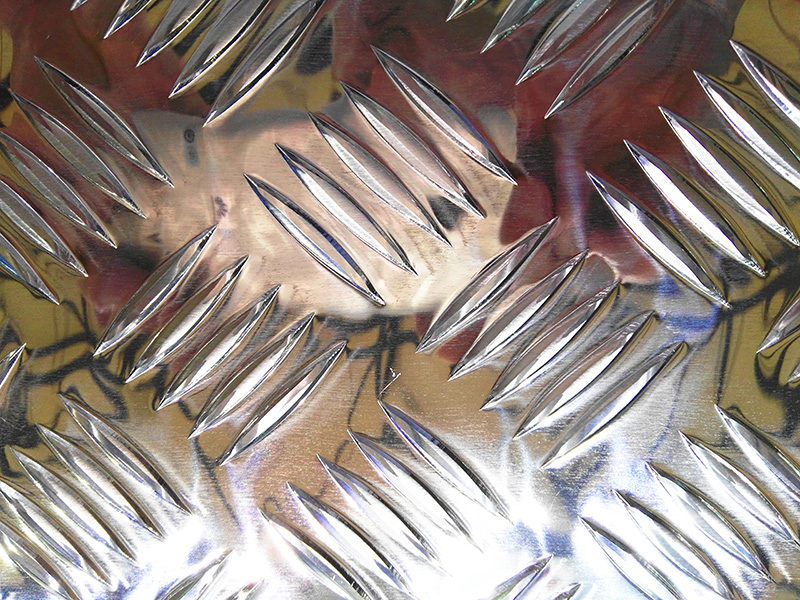 4×8 aluminum checker plate price
What is the price of 4×8 aluminum diamond plate? First of all, you can see that this question involves the specific specifications of the aluminum inspection board 4'x8' and the diamond surface pattern. So, what is the price of this specific patterned aluminum plate? Let us find out!
 
Let's make this comparison: Aluminum checkered plate 4*8 is the most commonly used conventional plate, that is, the width is 4 feet and the thickness is 8 feet. The aluminum checker plate price of this specification is of course cost-effective for 6 * 8 patterned metal plates. In fact, the diamond surface pattern means that the price of 4'* 8' embossed aluminum diamond plate for the same alloy series of 5052 aluminum checkered plates is higher than the price of 4'* 8' embossed five-bar aluminum checkered plates. Similarly, it is easy to think that for different alloy series, that is, different grades and states, the price of patterned aluminum plates corresponding to the same patterns and specifications is also different. Therefore, for the specific price, we need to inquire directly with the aluminum grid board supplier. Large-scale suppliers and manufacturers provide global consumers with free online quotation services and factory direct prices!
 

The price of aluminum checker plate of signi aluminium It is worth mentioning that Signi Aluminum's aluminium checker plate price can save more than 20% of its peers! The price of Signi Aluminum is extremely competitive in the international market! In fact, Signi Aluminum is among the top ten aluminum plate manufacturers in China, with more than 22 years of diamond/3 bar/5 bar aluminium checker plate production experience! Achieved large-scale, mechanized production, thus greatly reducing the production and processing costs of aluminum gratings! So, don't hesitate to click on the online customer service on the right to get the competitive Signi aluminium checker plate price! come on!