Marine grade aluminium checker plate
Author :frank   Time:2021-04-08
Guide :
Various sea-going ships generally adopt round bilge linear, inclined bow and square stern; the main hull and long bow are made of steel, and the superstructure above the bow deck is made of aluminum alloy;
Various sea-going ships generally adopt round bilge linear, inclined bow and square stern; the main hull and long bow are made of steel, and the superstructure above the bow deck is made of aluminum alloy;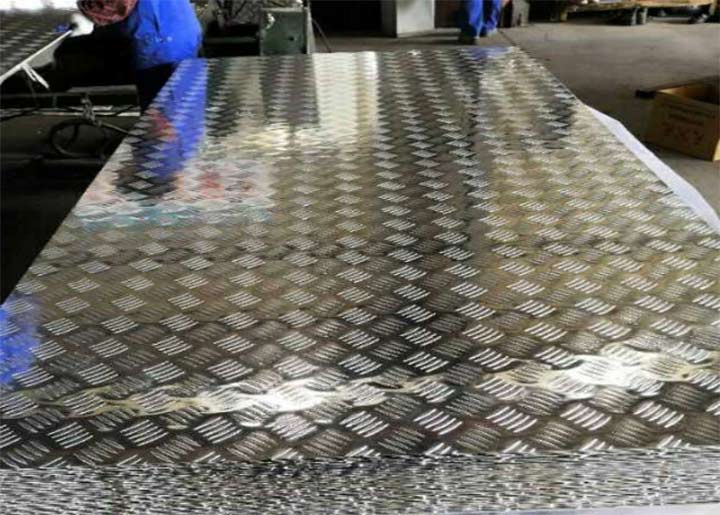 Marine grade aluminium checker plate
The deck is an important component of the hull. It is a plane structure above the inner bottom of the ship structure, used to cover the inner space of the ship and divide it horizontally into layers. The deck is the main layer on the beam, which separates the hull into upper, middle and lower layers. The number of decks depends on the size of the ship, depending on the type, mission and main dimensions of the ship. Usually small ships have 1 to 3 layers; medium ships have 3 to 5 layers; large ships have 5 to 10 layers.
 
The material of Class A can be marine grade aluminium checker plate. Marine grade aluminium checker plate is an aluminum product on the basis of aluminum plate, which forms various patterns on the surface after calendering. It can have a good anti-skid effect when applied to the deck. ; Aluminum alloy has powerful anti-corrosion and anti-rust function, which can be used on ships to prevent atmospheric corrosion.
 
As the leader of the domestic aluminum sheet processing industry, Signi Aluminum has a mature embossed aluminum sheet production line. At present, the marine grade aluminium checker plate we mainly produce includes one rib, two ribs, three ribs, and five ribs. One of the ribs embossed aluminum sheet is currently a popular product for export. Due to the special physical structure and chemical characteristics of the patterned aluminum plate, the embossed aluminum plate is mostly used on the building floor, the interior floor of the ship, and the car welcome pedal, etc., to play a non-slip effect.