slip not diamond plate flooring
Author :frank   Time:2020-02-12
Guide :
Slip not diamond plate flooring , also known as embossed aluminum plate or non slip aluminum plate, is one of the advantage products of Signi aluminum industry. The main products of patterned aluminum plate are 1xxx series, 3xxx series, 5xx
Slip not diamond plate flooring, also known as embossed aluminum plate or non slip aluminum plate, is one of the advantage products of Signi aluminum industry. The main products of patterned aluminum plate are 1xxx series, 3xxx series, 5xxx series and 6xxx series aluminum alloy plates. Signi aluminum industry can produce one bar (also known as pointer shaped or gem patterned plate), two bars, three bars, five bars patterned plate, etc., which are widely used in construction, vehicles, ships and other non slip products Use floor, decoration and other fields. The product quality makes Signi aluminum's slip not diamond plate flooring popular in the domestic and foreign markets. Among them, the share of a rib patterned plate produced by the company in the North American market is 60-70%, among which the share of patterned plate with thickness less than 1.6mm reaches 80%.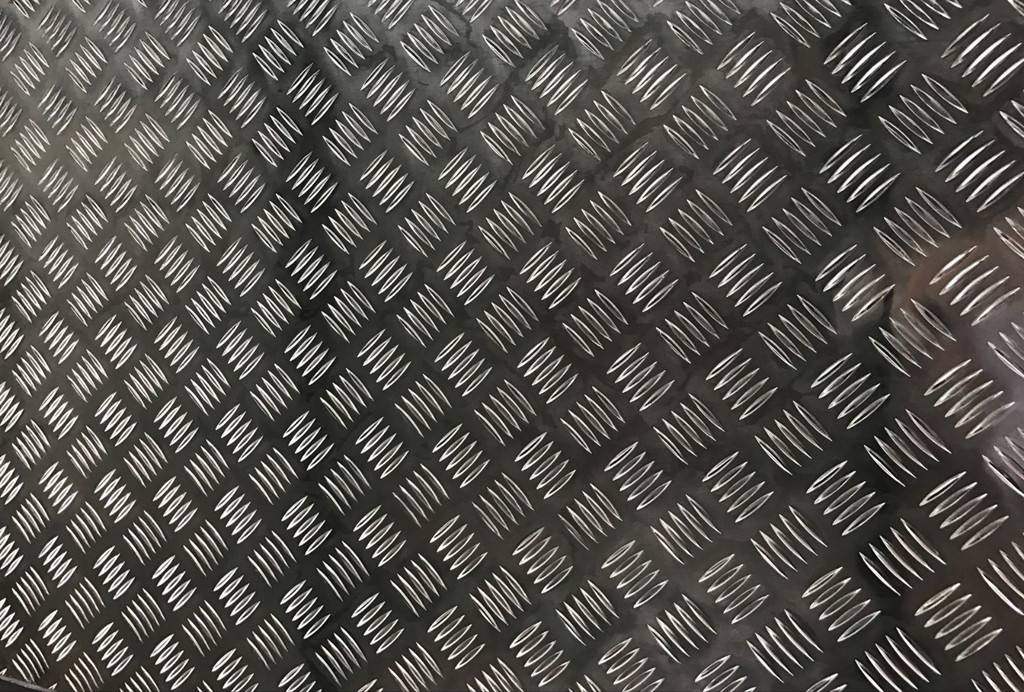 Technical data of Slip not diamond plate flooring
Alloy
1series
3 series
5 series
6 series
Typical Alloy
1100、1060
3003
5052、5754
6061、6063、6082
Temper
H*2、H*4、T4、T6
Thickness(mm)
1.2-8.0
Width(mm)
100-1850
Length(mm)
500-16000
Market application of
Slip not diamond plate flooring
It is widely used in furniture, such as refrigerators, air conditioners, carriages, platforms, packaging pipes, screen frames, various suspension beams, table feet, decorative strips, handles, wiring channels and covers, chair pipes, etc.