5 bar aluminum tread plate supplier
Author :frank   Time:2020-10-12
Guide :
Henan Signi Aluminum is a large-scale 5 bar aluminum tread plate supplier , which produces one rib, two ribs, three ribs, and five barpattern aluminum plates. Here is an introduction to the five bar pattern aluminum plates. Five bar checkere
Henan Signi Aluminum is a large-scale 5 bar aluminum tread plate supplier, which produces one rib, two ribs, three ribs, and five barpattern aluminum plates. Here is an introduction to the five bar pattern aluminum plates.
   Five bar checkered plate is also called willow-shaped checkered plate, patterned aluminum plate. It has good anti-skid ability and is widely used in construction (floor) platform design. Since the patterns on the surface of the aluminum plate are arranged in parallel according to five concave and convex patterns, and each pattern presents an angle of 60-80 degrees with other patterns, this pattern has excellent anti-slip performance. This kind of aluminum plate is usually used as anti-skid in China, which has a good anti-skid effect.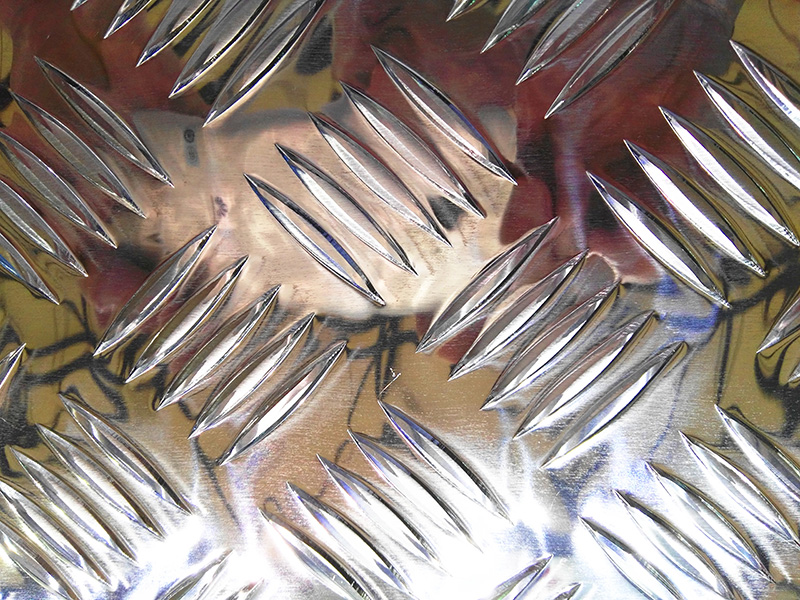 Compared with other aluminum plates, the 5 bar aluminum tread plate has a better anti-slip function, especially in some public places or vehicles. According to the length of the pattern, the five-reinforced checkered board can be divided into a large five-reinforced checkered plate and a small five-reinforced checkered board. Their flower lengths are 42mm and 34mm respectively. Different patterns have different application fields. For example, in the outer packaging or packaging pipes, diamond-shaped aluminum plates are used. In addition, checkered plates are also very common in furniture. Such as refrigerators, air conditioners, suspension beams, table legs, decorative strips, handles, cable ducts, etc.   
 
As a large-scale 5 bar aluminum tread plate supplier, our alloys are mainly 1 series, 3 series, and 5 series. The price of 1060 checkered board is low, and it can be used in the usual cold storage, floor and other environments. The 3 series patterned aluminum plate represented by 3003 is also a kind of anti-rust aluminum, and its strength is higher than that of the 1 series, but the hardness and corrosion resistance are not as good as the 5 series, so it is generally used for trucks, cold storage, etc. The 5 series patterned aluminum plates represented by 5052 and 5083 have good performance, high hardness, good rust resistance and corrosion resistance. Therefore, it can be used in ships, cabin lights and other humid environments with high requirements.