3003 aluminum tread diamond plate
Author :frank   Time:2020-05-25
Guide :
The common aluminum tread diamond plates are one-ribbed, two-ribbed, three-ribbed, and five-ribbed patterned aluminum plates. The five-ribbed is divided into large five-ribbed and small five-ribbed. Production, its alloy range mainly include
The common aluminum tread diamond plates are one-ribbed, two-ribbed, three-ribbed, and five-ribbed patterned aluminum plates. The five-ribbed is divided into large five-ribbed and small five-ribbed. Production, its alloy range mainly includes 1xxx 3xxx, 5xx, 6xxxx series of plates, of which a common model of 3003 aluminum tread diamond plate.
 
The 3003 aluminum tread diamond plate belongs to the 3 series aluminum-manganese alloy, which is a rust-proof aluminum alloy with very wide application. The strength of 3003 alloy is not high, and it cannot be strengthened by heat treatment. Generally, cold working methods are used to improve mechanical properties; in the annealed state, it has high plasticity and good corrosion resistance. The ordinary 3003 alloy is generally used to make low loads in liquid or gas media Parts, 3003 aluminum tread diamond plate is used for anti-skid, generally used in various fields such as ramps, stairs, anti-skid floors, decorative panels and so on.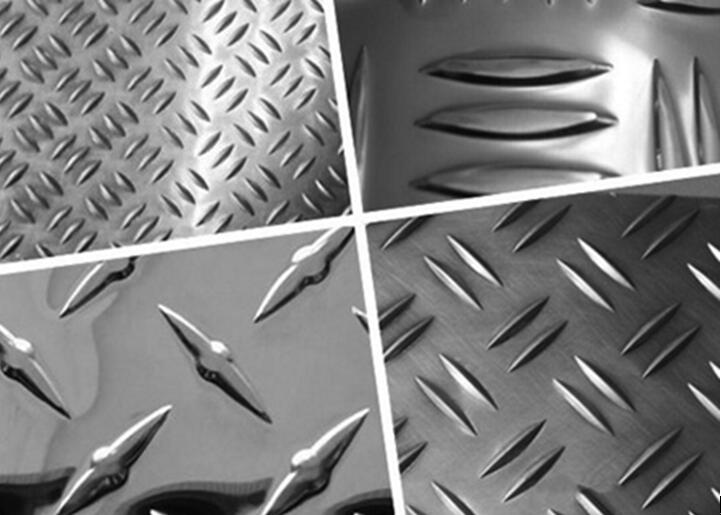 The production advantages of Signi Aluminum 3003 aluminum tread diamond plate are obvious. After years of technical research and development, the company has built two online quenching lines, which improves the performance of the product while speeding up the production speed and greatly shortening the production cycle. 600mm≤sheet length≤6500mm. The richness and variety of products effectively meet the market demand.